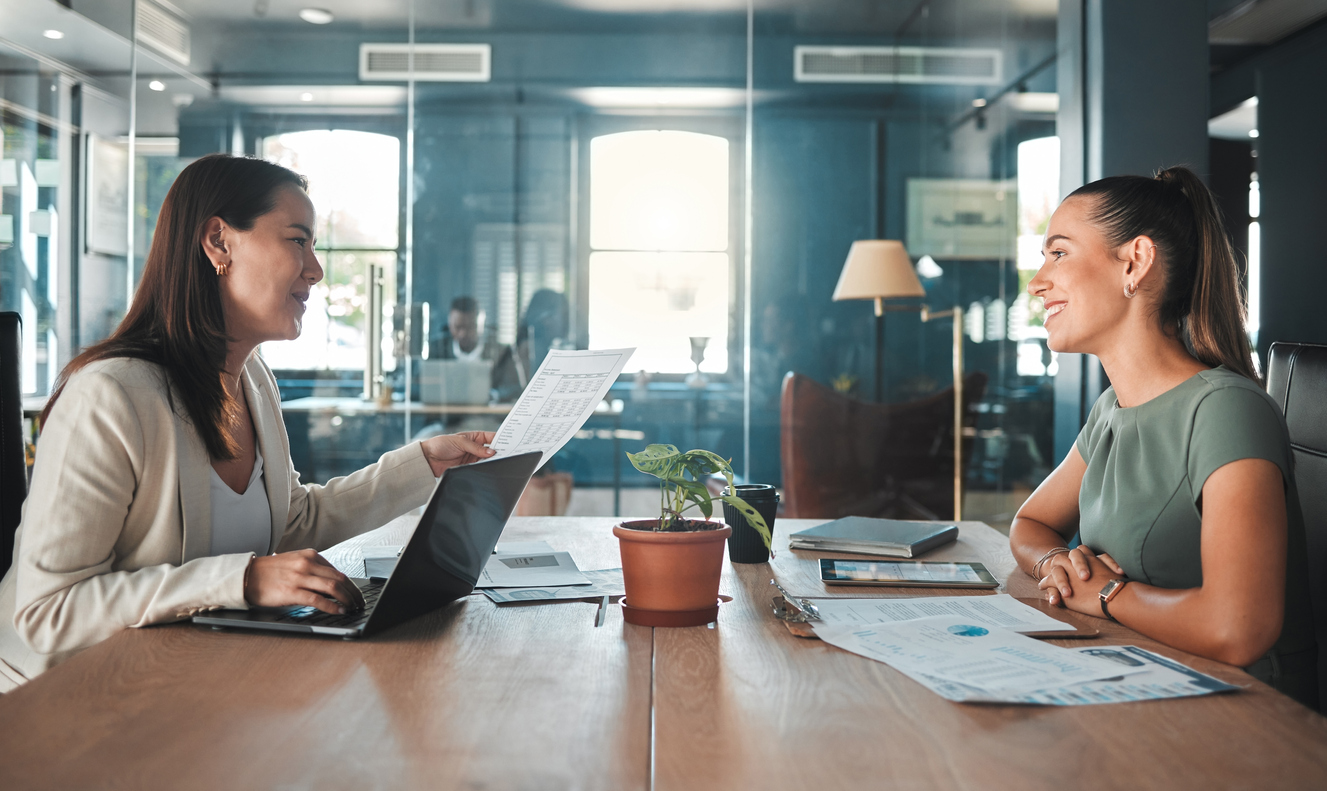 When your life sciences company starts to expand, it's critical to understand how to hire a Chief Operating Officer (COO). In this always-innovating industry, you need a COO who juggles the responsibilities of coordinating research and development, meeting stringent regulatory requirements, and navigating the changing market landscape with ease.
Let's take a look at how to hire a COO, from the value of hiring the right COO and key considerations before hiring to the different ways to source candidates, plus the pros and cons of each.
The Value of Hiring the Right COO in Life Sciences
When it's time to hire a COO, it's about more than just filling a leadership position. It's also a strategic move that, when executed correctly, ensures your business's growth and success in the fast-paced life sciences industry.
When you consider the constant advancements in areas such as biotechnology, pharmaceuticals, and medical devices, it becomes clear why the ideal candidate should be visionary, versatile, and deeply aligned with your company's mission. A good COO propels your business forward while nurturing innovation and fostering a cohesive organizational culture.
The Evolving Responsibilities of the COO
Traditionally, the role of the Chief Operating Officer was primarily defined by managing the organization's daily operations.
However, more recently, rapid advancements in research methods and technology have transformed the job requirements. Today, your COO is on the front lines of ensuring new tools, techniques, and practices are integrated seamlessly and compliantly into your operations.
Key Considerations Before You Hire a COO
Because the role of the Chief Operating Officer has evolved, they now need a unique blend of operational expertise, leadership skills, strategic planning skills, a comprehensive understanding of regulations, and industry-specific knowledge. In addition, they must also be a good cultural fit for your organization.
Operational Excellence Combined With Strategic Vision
Your new COO needs to demonstrate a combination of operational excellence and strategic vision. Just like before, they're responsible for the smooth running of day-to-day operations. In addition, they should also be forward-looking. This means they should possess the ability to foresee industry trends, regulatory changes, and potential shifts in the market. Their role involves both the optimization of current processes and the preparation of the company for future expansion.
Strong Leadership Skills
Many life sciences companies leverage multidisciplinary teams with professionals ranging from scientists and researchers to market analysts and compliance specialists. You need a COO with strong leadership skills to unify these diverse teams and inspire them to work together towards a common goal. They also have to be familiar with each team's capabilities and challenges, so they can allocate resources effectively.
In-Depth Knowledge of the Regulatory Landscape
The life sciences industry is heavily regulated, and depending on your niche and the regions where you operate, you might be subject to a multitude of regulations. Your new COO plays a pivotal role in ensuring your operations are compliant at all times. They must be up-to-date on any regulatory changes—plus, they should be experienced at liaising with compliance and legal teams.
Good Cultural Fit
As a leader, your new COO needs to be a good cultural fit for your organization. They need to be aligned with your company's mission, values, and ethos to foster collaboration and innovation.
To determine if a candidate is a good cultural fit, you can ask a series of behavioral questions designed to reveal their leadership style. It's also advisable to involve multiple stakeholders in the interview process, so you gain diverse perspectives. Further on in the interview process, you can observe how the candidate interacts with teams or performs on mock challenges. Their overall approach, communication style, and level of flexibility in these settings can offer valuable insights into their cultural alignment.
How to Hire a Chief Operating Officer: Two Methods
Finding the right COO for your life sciences company goes beyond evaluating their qualifications on paper. As we've seen, it's also about assessing their grasp of and approach to industry nuances, their leadership skills, and their cultural fit. Consequently, the strategy you employ when sourcing candidates can have a significant impact on the success of the hire. In general, there are two approaches to consider: hiring a specialized executive search firm or relying on your in-house recruitment team. Both have their pros and cons.
Specialized Executive Search Firm
When you hire a firm that specializes in recruiting executives for life sciences companies, you benefit from their understanding of the industry's dynamics, needs, and challenges.
Hiring an executive search firm is an expense you don't have when you keep the search in house. Nonetheless, the ROI you earn from this investment is significant. In addition, the firm guarantees the success of the placement for a specific period of time.
An executive search firm offers the following benefits:
Extensive network and passive candidates: Executive search firms have extensive networks that include passive candidates—high-performing professionals who aren't actively seeking employment, but who might be open to the right offer.

Efficiency and objectivity: Executive search firms optimize the search process. They employ methods to thoroughly vet candidates as well as to ensure the selection of candidates they present is objective, based on merit, and free from bias.

Confidentiality and discretion: It's generally desirable for both the company and the candidate to keep all interactions confidential. An executive recruiter knows how to reach out to candidates discreetly, so no red flags are raised.
In-House Searches
Keeping the search in-house has the primary advantage of containing costs. In addition, it's also easier to gauge a candidate's cultural fit.
However, these benefits must be balanced against several disadvantages:
Limited reach and lack of access to passive candidates: Most in-house recruitment teams are focused on active jobseekers. As a result, you'll likely have limited access to top-tier talent. At the same time, the network of an in-house team almost certainly cannot compete with the reach of an executive search firm.

Resource allocation: An executive search requires time and effort. This can stretch in-house teams thin and draw the focus away from other key responsibilities.

Potential for bias in the hiring process: Personal perspectives and internal company dynamics can negatively impact the objectivity of the search.

Risk of missed opportunities: Without the resources of a specialized search firm, your in-house team might not recognize rising talent that could otherwise fill the role.
How to Hire the Right COO for Your Company
When it comes to hiring the right COO for your organization, the stakes are high, as having a high-caliber candidate fill this role is essential to the success of your business. Whether you hire an executive search firm or use your in-house resources, the outcome should be the placement of a strong leader who meets the technical and operational requirements of the job and who fits seamlessly into your organizational culture.
Ready to hire a COO who will take your business to the next level?
Don't leave it to chance. Partner with an expert executive search firm or leverage your in-house talent to find a leader who meets the technical and operational demands and fits like a glove in your company culture. Get started on your journey to hire the perfect COO today!