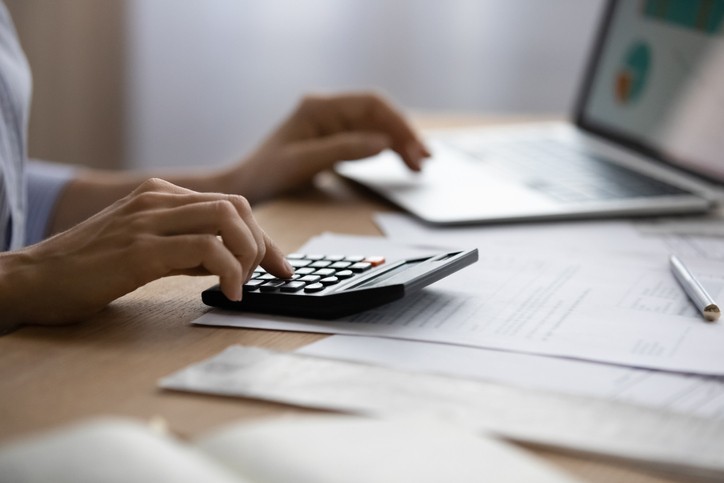 When it comes to hiring executives for your team, working with an executive search firm can be a great way to find top talent quickly and efficiently. It often results in a faster time to hire than other methods due to executive search firms' access to global networks of qualified professionals and the ability to provide deeper insights into potential candidates.
Nonetheless, hiring an executive search firm can be relatively expensive compared to searching for C-suite talent via other methods. So before hiring an executive search firm, it's advisable to know what services they will provide so you can make an informed decision regarding the ROI.
How Much Does an Executive Search Firm Cost?
Before you sign a contract to work with an executive search firm, it's important to understand exactly which services they will provide and how much it will cost.
Services Provided by an Executive Search Firm
A full-service executive search typically includes:
Market research: The executive search firm will perform an assessment of the current market of qualified candidates. This can take longer than research for a regular hire due to the fact that in general, top-level talent is already employed at another company. As a result, it's more challenging to pinpoint who might be open to switching to a new organization.

Targeted outreach campaigns: Unlike a regular talent search, an executive search involves the proactive targeting of carefully selected individuals who might be interested in the opportunity.

Screening potential candidates: After several candidates have been located, the executive search firm will screen them before advancing them to the next step in the interview process.

Reference checks and background screenings: Reference checks and background screenings are essential to ensuring that the executive you hire actually has the experience and track record they claim.

Detailed assessments on shortlisted candidates: It's not easy to remember all the information about each candidate, especially when you're a busy professional. An executive search firm creates detailed assessments on shortlisted candidates so you can review them at your convenience before making your choice.

Salary negotiation: An executive search firm often gets to know the candidate better than you do during the interview process. This puts them in a good position to advise you regarding salary negotiations.

Onboarding assistance: If needed, the executive search firm can help onboard the individual you hire to ensure a smooth transition from their previous position to this one.
The Costs of Hiring an Executive Search Firm
Because executive search typically involves significantly more work than a regular talent search, the costs are also higher.
In general, when you work with an executive search firm, they charge a fee based on a percentage of the candidate's annual compensation package. This fee is typically between 30 percent and 33.3335 percent of the hire's first-year total compensation package, i.e. their salary plus benefits. For example, if you hire the candidate for with a salary and compensation package of a total of $300,000, the fee the executive search firm charges could be $100,000 at 331/3  percent.
The actual percentage an executive search firm charges depends on several factors, including the complexity of the search, the quality and reach of their network, how long it takes to fill the role, and their experience in similar searches.
You'll also be billed for any additional expenses, such as airfare and hotel costs for candidates. While contingency firms won't charge anything until they've found a suitable candidate, some firms do charge a retainer fee that is paid upfront and is non-refundable if the search is unsuccessful.
Some firms offer discounted rates if you commit to using them for multiple hires or if you give them the exclusive rights to find candidates for a specific period of time. It's critical to read the contract carefully and make sure that you understand exactly what each service entails so there are no surprises further down the line.
Why Hire an Executive Search Firm?
The costs of hiring an executive search firm can be quite high. As such, you might be asking yourself whether you really need to find your next C-suite hire this way.
But consider this: According to a study by Harvard University, an executive's value to your company is in general between one and three times their salary. In fact, many experts believe that 300 percent of their salary is the most accurate estimate. After all, a qualified top-level executive will have the knowledge and experience to help drive your business to the next level.
Knowing this, it should be clear that if you wait a long time to fill a top-level position because you want to save on the costs of a search, the actual costs to your company are likely to be significant. By not generating the revenue you otherwise would have been able to, your business will not be able to advance as quickly. As a result, your competition may gain or retain the an advantage in the marketplace.
In addition, whether you choose to hire a regular recruiter or use your in-house recruitment resources instead of an executive search firm, you'll still wind up with considerable costs—and without any guarantee that you'll find a suitable candidate.
Research Executive Search Firms to Find the Right One for You
When hiring one or more executives for your firm, it's advisable to evaluate the services and costs of several it's time to hire one of more executives for your firm, it's advisable to evaluate the services and costs of several different executive search firms.
To do this, you can do an internet search, but it's often better to speak with your peers and ask your peers if they can recommend an executive search company. Oftentimes, they'll be happy to recommend a company that has done good work for them in the past. When you've found a number of several firms, request a proposal for the executive search you need. Then compare the different quotes, along with the company's references and reputation, and select the one that aligns most closely with your needs and budget.
Conclusion
When searching for an executive hire for your business, it's wise to consider partnering with an experienced executive search firm like Cornerstone that can help you find qualified candidates quickly and efficiently while staying within budget constraints. At Cornerstone, we have deep expertise regarding your industry, as well as access to talent pools that will give you a competitive edge in attracting top executives. By understanding all aspects related to our fees, including what services are included, you can make sure you gain great value from your investment in hiring us. Please contact us for more information.