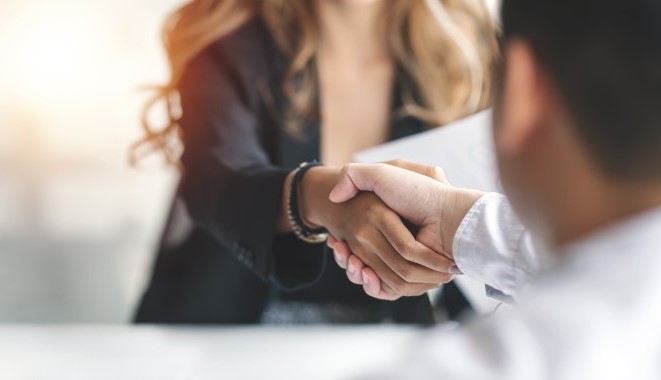 Do you need to fill an executive-level position in your company? Then you may be faced with the question of whether to perform the search in-house or outsource it. In this blog, we'll answer the question, "Why use an executive search firm?" We'll also discuss when you should do so.
When to Use an Executive Search Firm
Before discussing the reasons to use an executive search firm, let's first examine what type of situation requires executive recruiters' expertise.
When Confidentiality Is Critical
There are several reasons you might want to keep your search for your next executive confidential, such as:
When you're making organizational changes and don't want to worry your employees needlessly. By keeping the search confidential, you can control the narrative and reduce the chances of attrition.
When you're expanding into a new market and want to keep that fact from the rest of the world until you're completely ready to share the news.
When your organization is undergoing a merger or acquisition, and you need to keep the news about the executive search quiet until you've filled the position.
When the executive currently in the role isn't performing as expected, and you want to prevent rumors about replacing them from getting out until you've found someone more suited to the job.
When There Aren't Many Available Candidates
Finding the right executive for the job is challenging enough because the more specific expertise and experience you require, the fewer candidates there are. On top of that, with executive search, many candidates are already employed and not actively looking for a new opportunity.
Under these circumstances, it's often a better choice to hire an executive search firm so you can take advantage of their vast network of talent. In addition, they'll have the time and resources to find the right fit and will contact actively employed candidates.
When It's Critical to Get the Hire Right the First Time
In reality, you always want to get the hire right the first time—particularly regarding C-suite positions. However, there are situations in which it's even more crucial than normal to make a successful hire right off the bat. For example, you might be a rapidly growing startup that needs to scale up operations. Or perhaps you need to replace a CEO, CFO, or another executive whose expertise you rely on for crucial matters.
It's important to remember that if you leave an executive position unfilled for a long time—or worse if you hire the wrong person for the job—it sends concerning signals to employees and stakeholders. They'll be worried about the efficacy of your leadership team and question whether or not your organization will be able to meet its goals.
When Your Internal Resources Are Inexperienced and/or Limited
In-house recruitment teams can be highly effective when it comes to filling anything from entry-level positions to senior management roles. However, conducting a successful executive search is a whole different ball game.
First of all, it's unlikely that your in-house team fully understands the expertise, skills, and experience required to fill an executive position. Even if they do the research, they likely won't be able to gauge a candidate's potential effectively. As a result, you might wind up interviewing candidates who aren't a good fit—or even missing out on the opportunity to connect with those who would be great in the role.
Second, an executive search requires in-depth research and considerable networking. And your in-house team is unlikely to have the necessary time and contacts. This could limit your access to talent considerably.
Why Use an Executive Search Firm?
We've discussed the circumstances under which you should use an executive search firm. Now let's examine the benefits of taking this step.
It's Faster
As we've seen, a lot of research and networking is involved with filling an executive role. Both of these activities take a lot of time.
An executive search firm dedicates an entire team to a search. They'll do a full workup of your company and the role so they can tell your story accurately, explain your value proposition, and communicate why the candidate should leave their current organization in favor of yours.
When the team has a good handle on your story, they'll start the search for candidates. Because most candidates are currently employed, the potential candidates will not be sharing their résumés. To determine their skills, experience, and track record, the team will have to dive deep utilizing various tools such as LinkedIn, review news and press releases from their current and previous organizations, and seek out associates who can speak to their qualifications.
When the team has identified a potential candidate, they'll secure a meeting where the executive recruiter can present the opportunity to them and gauge their interest. If the candidate is interested in continuing the conversation, the executive recruiter will schedule a meeting for you.
These steps have to be repeated until you find the right person for the job. Clearly, if your in-house team had to do all of this while still carrying out their core duties, the process could become very drawn out.
It's Confidential
When you hire an executive search firm, the search is 100% confidential. This is often important to avoid loss of confidence among stakeholders and loss of morale among employees.
Confidentiality is also critical when you're looking to replace an underperforming executive or want to change your leadership without the competition knowing.
You'll Have Access to a Larger Talent Pool
An executive search firm has a vast network of experienced talent to draw from. It can expand a local search and make it regional, national, or even international, depending on your needs and talent availability.
When you have access to a larger talent pool, you can find more candidates to choose from. This in turn enhances the chances of you getting the hire right the first time.
Improved ROI
A study by Harvard University found that in general, an executive's value to their company is close to three times their salary. Correspondingly, leaving an executive position unfilled or even having the wrong person in the role can be detrimental to your business growth.
An executive search firm locates high-quality talent and opens the lines of communication with them. They guide the entire recruitment process, all the way from the first meeting to gauge interest in the position to the final remuneration negotiations.
On top of that, it's common practice for them to provide a guarantee in case the new hire leaves within 6-12 months. Although hiring an executive search firm might come at a premium, the ROI is considerable compared to having your in-house team conduct the search.
Why Use an Executive Search Firm? For Long-Term Business Success
Having the right person in every leadership position is critical to your long—term business success— an executive search firm can play a critical role in this endeavor.
When you hire an executive search firm, you're leveraging their industry knowledge, talent network, research capabilities, and familiarity with negotiating job offers for the C-suite, and other senior level positions. You're also unburdening your own staff so they can focus on their core duties.
All things considered, a partnership with an executive search firm is a strategic investment in your business's future.