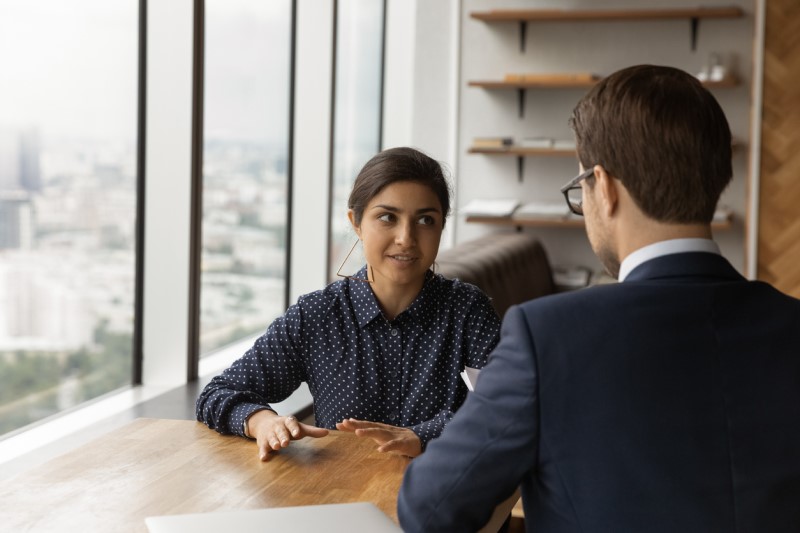 If you're an executive looking to fill a key leadership role at your organization, you might be asking yourself the question, "What is a retained search firm, and why should I use one?" In this blog, we'll provide you with a clear definition of retained search firms and explain the advantages of using one. We'll also examine the question of why you should use retained search.
What Is a Retained Search Firm?
A retained search firm works on an exclusive basis with you to find the right executive-level talent to fill a confidential or critical role. Unlike contingency search firms, they focus only on senior-level and executive roles. As such, they specialize in high-level placements that have a direct impact on a business's competitive advantage.
When you hire a retained search firm, you'll be assigned a search consultant with expertise regarding your industry and the role you're hiring for. In many cases, the consultant has working knowledge of your industry that they bring to the table.
Each consultant at a retained search firm is supported by a group of associates and researchers who perform an in-depth analysis of your industry, your company, the responsibilities of the role, and the qualities you're looking for in a candidate. This search is rarely restricted to a local one—for these types of senior roles, it can be national or international.
Typically, a retained search consultant provides insights regarding the current market's state, how attractive your organization is as an employer, and, if applicable, how to make it more attractive. They'll also advise you every step of the way, from the qualifications you should require for the role to the best way to negotiate a deal with the chosen candidate.
A consultant at a retained search firm typically only takes on a handful of assignments at a time. This gives them the time to mine their networks and other resources for top-quality candidates.
The Benefits of Using a Retained Search Firm
There are several distinct benefits to using a retained search firm:
Access to a broader talent pool. Retained search firms have enormous networks of executive-level talent. In addition, they know how to search beyond their own networks, which gives you exposure to more talent. They also know how to seek out passive talent—already employed candidates—and gauge their interest, and if applicable, start a conversation with them.
Confidentiality and discretion. Executive searches are often sensitive because they indicate a change in the leadership of the company looking for a new executive. At the same time, all the best candidates are employed and have companies that depend on them. So they don't want the fact that they're communicating with executive recruiters to become public knowledge, either. A retained search firm knows how to keep your search confidential and ensure all communications take place with the utmost discretion.
Expertise in your industry. When you hire a retained search firm, you should seek one with specific expertise in your industry and/or market. They can create laser-precise search strategies that only target the type of candidate you're looking for.
Quality talent. One of the most important advantages of working with a retained search firm is that they focus on the quality of the candidate rather than the quantity. Because they invest so much time in investigating the talent before approaching them, they can ensure the candidate meets a large percentage of the criteria for the role. And when you have higher-quality candidates to choose from, the chances of a successful placement—one that helps drive your business forward—skyrocket.
Efficiency. Hiring a retained search firm ensures a streamlined search process—one that's generally much faster than a search performed with your in-house resources. At the same time, it frees up your in-house resources to work on your core business, which is critical to keeping your company operational.
Why Use Retained Search?
Knowing these benefits, it's clear that there are several reasons why to use retained search. They include:
When you're hiring an executive in a specific niche. Finding one candidate, let alone multiple, in your own network can be challenging when you work in a niche industry. A retained search firm specializing in recruiting executives in your field will possess the specialized knowledge and experience to assess the demands of the role. In addition, they'll have a wide network they can tap into to source talent.
When you're hiring an executive who needs a specific skill set or experience. For example, let's say your business has the opportunity to branch out into a different market—but you don't have anyone in the current leadership team who's worked in this market before. A retained search firm can analyze the exact skills and experience you need and find a candidate who's a great match.
When you need your executive search to be confidential. You might want to keep your search for a new C-suite member confidential in many situations. Two of the most commonly occurring are:

When you're replacing an underperforming executive. It's never good for the company to have an underperformer in a leadership position—and it's even more detrimental if everyone knows the person isn't pulling their weight. Stakeholders and investors start to worry, and there can be a significant loss of morale among your employees. A retained search firm can conduct a search for a replacement discreetly and effectively without becoming knowledge. And when you find the right candidate, you can implement a smooth transition that never leaves the role unfilled. As a result, you can avoid a lot of the disruption that comes with replacing an executive.
When you want to expand. If you want to grow your business by ramping up your offerings or breaking into a new market, you'll want to keep the initiative confidential so your competition doesn't find out about it and react. A retained search firm knows how to approach high-quality talent for you without the risk of any sensitive information being made public.
Retained Search Is an Investment in Your Company's Future
Retained search is a solid strategy when you want to have your pick of the best talent without causing any disruption to your employees or stakeholders—and without rerouting in-house resources to executive search.
As such, partnering with a retained executive search firm is an investment in your company's future. It 's an important step to ensuring your organization has the right leaders with the right skills and experience in place to take it to the next level.