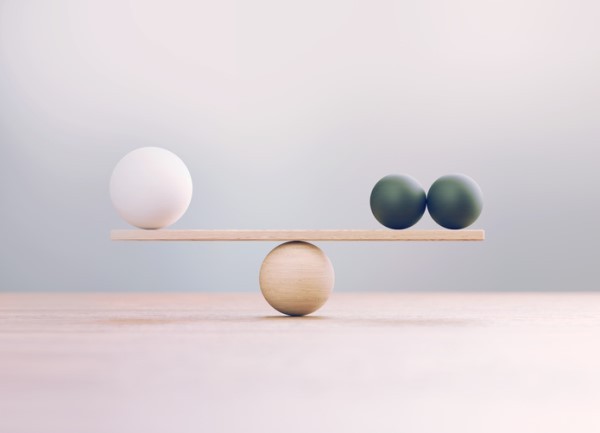 If you're hiring for upper management and C-suite level positions, you might be exploring when to use retained search vs. contingency search firms. To help you make an informed decision, we'll discuss what each search model involves and their pros and cons.
What Is Retained Search?
When you choose the retained search model, you work on an exclusive basis with a retained search firm to fill confidential and/or critical leadership positions.
Because a retained search firm specializes in finding candidates for high-impact senior and executive-level positions, its consultants must possess extensive knowledge of your industry. Moreover, they must have an in-depth understanding of the role's requirements and responsibilities.
Retained search firms primarily target passive talent—i.e., top-level talent who are already employed and who aren't actively searching for a new position. For this reason, a retained search usually requires more research and takes longer than a contingent search. The contract term is generally between 90 and 180 days.
Consultants at retained search firms typically dedicate significant time and resources to identifying and recruiting candidates. Often, they have an entire support team of professionals, including associates and researchers, to help them discover the best talent for the position.
Pros and Cons of Retained Search
Now you know what a retained search firm does, let's examine the benefits and disadvantages of hiring one.
Five Benefits of Retained Search
Consider the following four advantages of working with a retained search firm:
You form an exclusive partnership with one firm for the duration of the engagement. You only have to communicate with one point person who's in charge of your search. That means you only need to keep track of the progress of one search firm instead of multiple firms at the same time.
You have one dedicated consultant who goes the extra mile to understand your needs. Your consultant and their support team take the time to understand your organization and the precise details of the role. This enables them to select candidates with the right qualifications and candidates who are also a good cultural fit.
A retained search firm is well suited to recruiting for the most senior, revenue-impacting roles in a company. It provides the time commitment and level of expertise required to seek out high-quality passive candidates and assess their skills.
You will have one voice in the marketplace communicating your story and unique value proposition, vs. multiple firms communicating potentially different and conflicting messages.
You will receive reporting and market intelligence based on what the search firm is finding in the marketplace. This can be invaluable in understanding what other companies in your market are doing and who they are hiring, and their strategies.
Disadvantages of Retained Search
There are also some downsides to retained search to keep in mind:
The retained search firm must be skilled at telling your story and explaining your value proposition. Executive-level talent is almost always already employed, so they're not actively looking for another opportunity. On top of that, the talent pool is much smaller. So it's critical that the firm you work with has the proven ability to select and approach the right candidates and communicate your organization's story and value proposition. If the retained search firm fails to do this effectively, you'll never get your ROI—and a top-level position will remain unfilled for even longer.
Retained search is usually more expensive than contingent search. Due to the high volume of research and expertise required with retained search, fees are generally significantly higher than those of contingent search firms. Fortunately, paying based on milestone payments (3 installments) is common practice. . This means you can divide the expenses over a period of several months, which can smooth out your cash flow vs. paying the fee all at once upon hire.
What Is Contingent Search?
Contingent search is best used when you need to fill highly competitive, specialized, individual contributor roles up to and including the senior manager level. Contingent search can include targeting both active and passive candidates.
Usually, organizations work with more than one contingent search firm, and each firm submits multiple candidates at the same time. However, they may also submit the candidates to other organizations because you don't have an exclusive arrangement with them.
Pros and Cons of Contingent Search
Let's explore the benefits and downsides of working with a contingent search firm.
Benefits of Contingent Search
Contingent search has several distinct benefits:
You only pay if the firm successfully fills the role. Contingent search is on a "no cure, no pay" basis. So you're free to work with as many as you like without having to worry about budget because you only pay the firm that finds the candidate you choose.
The costs are lower because less research and expertise is involved. With contingent search, recruitment is primarily reactive. Search firms place job ads and search résumés; then select candidates with the right qualifications. They typically don't perform the research needed to approach passive candidates.
You have access to a larger talent pool. When you're at liberty to work with multiple contingency firms, they'll all put their networks to use for you. This can provide you with more choices while simultaneously accelerating the recruitment process.
Contingent Search Disadvantages
There are also some downsides to contingent search to be aware of:
You have to juggle communications with multiple firms at the same time. Because you usually engage more than one contingent search firm, you have to interact with representatives at each one. You also have to stay on top of the progress of the search with each individual firm. This can be time consuming and take away from your core business.
The focus is sometimes more on the quantity of the candidates as opposed to the quality. Depending on the contingency firms you work with, they might propose a higher volume of candidates who generally match the skill requirements so they can fill the role as soon as possible.
The contingency firm may discontinue challenging searches without informing you. The firm is under no obligation to deliver a candidate. That means if a search is becoming too time-consuming without yielding the right results, they could abandon it. In the best-case scenario, they inform you of this fact—but oftentimes, the client remains in the dark.
You will have multiple firms, and multiple voices sharing your story that may not all be in sync with your messaging. This could affect your branding and story you are trying to share with the market.
Contingency Search vs Retained Search
When it comes to choosing between contingency search vs retained search, there are pros and cons to each. That's why it's best to keep these factors in mind and weigh them against your organization's needs. By doing so, you can decide on the right type of search firm to hire.
If you would like more information on our Retained Search practice and areas of expertise, please contact us today.