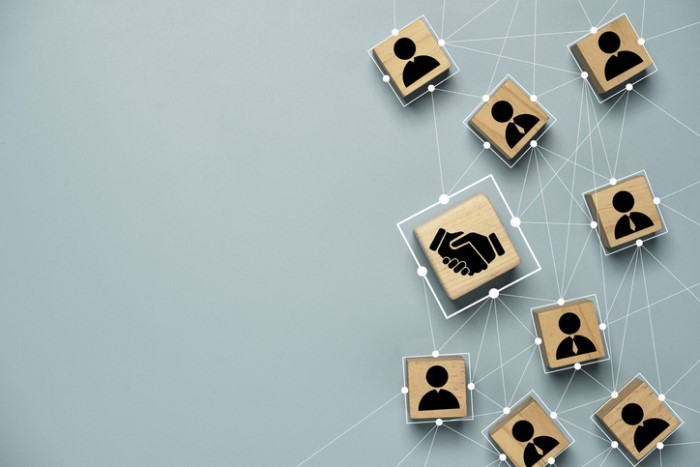 Executive search and recruitment are both critical elements of the talent acquisition process. In this blog, we'll discuss the difference between the two services and highlight the benefits of executive search for your business.
Executive Search vs. Recruitment
To understand the difference between executive search vs recruitment, you need to first examine what each service involves.
Executive Search
Executive search—also referred to as headhunting—is a specialized recruitment process that focuses on the acquisition of experienced and talented C-level executives such as CEOs, CIOs, and CFOs.
In some cases, it's used for high-level hiring needs when an organization needs to fill a position quickly or when traditional methods have proven unsuccessful. However, this certainly isn't always the case: Many companies only hire for the C-suite through executive search firms because it gives them access to a broader talent pool.
Executive search firms perform extensive research into the target industry to find qualified candidates who meet both the requirements of the position and match the company culture. They typically have broad networks in their area of expertise that allow them to quickly identify potential candidates for senior positions with minimal effort. Many of these individuals are passive candidates who may not be actively looking for a new job but would still make excellent top-level hires.
A key difference between an executive recruiter vs. a recruiter is that an executive recruiter is far more involved in the process. They actively research and identify the best possible candidates, approach them to gauge their interest, and work hand in hand with the hiring company to determine the best possible job offer.
According to Peter Felix, former president of the Association of Executive Search Consultants, when a company brings in a new senior executive, it's often indicative of growth. And to grow, an organization needs highly skilled and experienced people in leadership positions.
That's why it's so important for an executive search firm to do a deep dive into the market and identify the best candidates—regardless of whether they're actively searching for a new position or not.
Recruitment
Recruitment, in contrast, involves the search for entry-level talent to middle management candidates.
The objective of recruitment is usually to expand an organization's talent pool by attracting qualified applicants from a wide range of sources. These sources can involve online job boards such as Indeed or Glassdoor, job fairs, social media platforms like LinkedIn or Facebook, and even local media outlets.
Although some recruitment agencies specialize in certain industries or job markets, it still involves a far more general approach than executive search. However, a good recruiter will always do their research to understand the requirements of the role in that specific industry. They'll also work hard to get to know the company culture so they can find a candidate that's a good match.
Compared to an executive recruiter, a regular recruiter is relatively passive, at least at the beginning of the process. They put out job ads that are intended to elicit applications; then they consequently review résumés and screen the applicants according to the wishes of the hiring company before inviting them to one or more rounds of interviews.
The Benefits of Executive Search
There are several distinct benefits to executive search. One of the most important is speed. Many executive recruiters are experts with a wealth of knowledge and experience in finding high-caliber candidates in a specific industry. As a result, they know what qualities to look for in a candidate—and they have access to a network where they can find the right talent. This can greatly reduce the amount of time needed to fill a position, providing a business with critically-important leadership.
In addition, executive search can give an organization the peace of mind that they're getting the right candidate. Due to the highly competitive nature of executive search, firms invest a significant amount of time and effort into each assignment. After all, their reputation depends on getting outstanding results—and this in turn has a direct impact on their success.
Moreover, when a company uses executive search, it shows a high level of commitment to its success, which can be important to both employees and investors. All interested parties want a leadership position filled by a qualified individual with a proven track record. An executive search firm will only consider and propose such candidates.
One of the most important advantages of executive search is that it guarantees discretion and confidentiality. Perhaps an organization is looking to replace an underperforming executive, or maybe a COO has just announced their intention to move on. In instances like these, working with an executive search firm makes far less noise than putting the word out there in other ways. And of course, companies generally don't want the public to know they're replacing someone at the executive level until they're ready to share the news themselves.
Cost savings is another significant benefit of executive search. While some companies may use traditional search methods to fill a leadership position, they often find themselves wasting time and resources sifting through résumés or interviewing low-quality candidates.
Finally, an executive recruiter frequently plays a role in putting together a job offer that's attractive to a specific high-quality candidate. Because they often have more information about the candidate's past positions and personal preferences, they can advise on what's important to this individual.
Assess the Type of Role You're Hiring For
In conclusion, there's a time and a place for both executive search and recruitment when building and running a business. Determining which service you need depends entirely on what type of role you're hiring for.
It's advisable to look for candidates for entry-level and middle-management positions through a regular recruitment agency, as their network and processes are specifically constructed for this type of search. Some of the candidates you source will be high-potential candidates who will eventually be able to grow into an executive role—but this doesn't do you any good when you need someone right now.
When it comes to finding executive-level talent in life sciences, pharmaceuticals, genetics, and biotech, working with an executive search firm like Cornerstone Search Group is an investment in quickly, efficiently, and discretely finding the highest-caliber top-tier talent in your field. It's a decision that protects your company—and ultimately helps propel it to the next level.