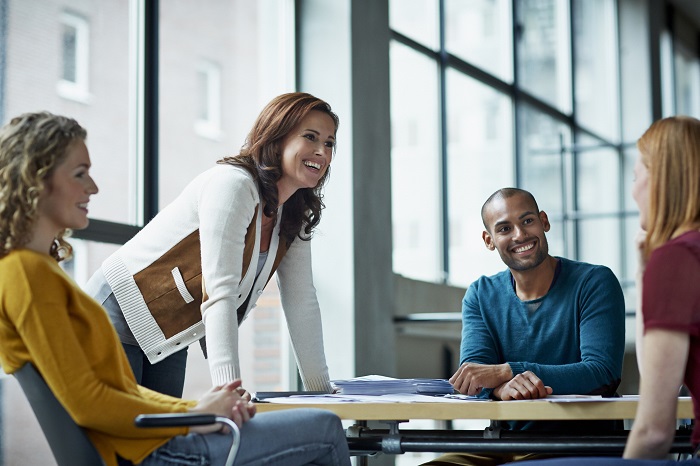 In New Jersey's competitive business environment, finding the right leadership can make or break a company's success. The role of executive recruiters in New Jersey has become increasingly important in identifying and attracting top-tier talent for C-suite and other high-level positions. With a variety of NJ executive search firms to choose from, we have narrowed down the top 10 that have proven their excellence in the field.
Let's explore these firms and delve into the tips, benefits, and future of executive recruitment in the Garden State.
Top 10 C-Suite and Executive Recruiters in NJ
New Jersey's thriving business landscape requires top-notch leadership to drive innovation, growth, and success. Finding the right executives to fill these critical roles is a task best left to the experts. The Garden State is home to some of the most reputable executive recruiters, each with their unique areas of specialization and industry expertise.
Whether you're a company looking to hire or a professional seeking your next opportunity, these firms offer unparalleled support in connecting talent with opportunity.
1. Cornerstone Search Group
Cornerstone Search Group specializes in the pharmaceutical and biotech industries. With a focus on C-suite and executive leadership recruitment, they have a proven track record of placing top-tier talent in these highly specialized fields. Their global reach and deep industry connections enable them to find the perfect match for their clients.
2. Emerson Personnel Group
Emerson Personnel Group offers staffing solutions across various sectors, including healthcare, legal, administrative, and more. With over 45 years of experience, they provide personalized services that align with their clients' unique needs, ensuring the right fit for executive positions.
3. RCM Health Care Services
RCM Health Care Services is a healthcare-focused staffing firm that provides comprehensive solutions for hospitals, clinics, and other healthcare providers. Their expertise in healthcare executive recruitment allows them to understand the specific needs of the industry, ensuring that they find leaders who can drive innovation and quality care.
4. CoWorx Staffing
CoWorx Staffing offers staffing solutions across various industries, including manufacturing, logistics, and administration. With over 30 years of experience, they provide innovative and flexible staffing solutions, including executive recruitment, that cater to the unique needs of their diverse client base.
5. Allen Thomas Associates Inc.
Allen Thomas Associates Inc. is a boutique executive search firm specializing in finance, healthcare, and technology sectors. Their personalized approach, coupled with their profound industry knowledge, enables them to understand their clients' unique needs and deliver perfectly matched executive candidates.
6. Battalia Winston International
Battalia Winston International is a global executive search firm that offers services across various sectors, including consumer goods, healthcare, technology, and more. With over 50 years of experience, their extensive network and in-depth industry insights make them a preferred choice for multinational corporations seeking top executive talent.
7. Active Staffing Services
Active Staffing Services provides flexible staffing solutions in industries like retail, manufacturing, and logistics. With a focus on client satisfaction, their tailored approach to executive recruitment ensures that they find the right leaders who align with their clients' goals and values.
8. Lyneer Staffing Solutions
Lyneer Staffing Solutions offers staffing services across various sectors, including logistics, finance, healthcare, and more. Their commitment to excellence and client satisfaction, combined with their innovative recruitment strategies, make them a preferred choice for executive recruitment in New Jersey.
9. J & J Staffing Resources
J & J Staffing Resources has been providing staffing solutions across various sectors, including industrial, administrative, and professional fields, for over 50 years. Their customized approach and comprehensive comprehension of the local market ensure that they cater to the distinct executive recruitment requirements of each client.
10. ZRG Partners, LLC
ZRG Partners, LLC is a global talent agency that provides executive search services for many different industries, including education, private equity, and many more. Their analytical, data first approach to recruitment helps companies quickly fill roles with specialized talent.
Tips for Navigating Executive Recruitment
Navigating the complex world of executive recruitment requires a strategic approach. Here are some essential tips:
Clearly Define the Role
Before beginning the recruitment process, it's crucial to fully understand the specific skills, qualities, experiences, and cultural fit needed for the position. This clarity helps in creating a targeted search, reducing the time and resources spent on unsuitable candidates.
Utilize Professional Networks
Leveraging connections, alumni networks, professional associations, and social media can uncover hidden talents that might not be actively looking but could be the perfect fit.
Consider Cultural Fit
Ensuring that candidates align with the company's values, mission, and culture is vital. A candidate with an impressive resume but a mismatched cultural fit can lead to conflicts and reduced productivity.
Benefits of Engaging NJ Executive Recruiters
New Jersey's executive recruiters offer a unique blend of local knowledge, industry expertise, and global reach. Engaging with them offers several distinct benefits:
Access to a Broad Talent Pool
NJ executive search firms have extensive networks and databases that enable them to find the best candidates, including those who may not be actively seeking a new role. This access ensures a more comprehensive search, uncovering hidden gems.
Time and Resource Efficiency
The recruitment process can be time-consuming and resource-intensive. Professional recruiters streamline this process, conducting initial screenings, interviews, and assessments, saving valuable internal resources.
Expertise in Negotiation
The final stages of recruitment often involve delicate negotiations over compensation, benefits, and other terms. Experienced recruiters have the skills to negotiate these terms effectively, ensuring a win-win situation for both parties and a smooth transition.
Future of Executive Recruitment in NJ
The future of executive recruitment in NJ is promising. With a continued emphasis on diversity, technology integration, and personalized approaches, the role of executive recruiters in NJ will become even more vital. As businesses evolve, these professionals will be instrumental in shaping successful leadership teams.
Conclusion
Finding the right leadership is a critical aspect of business success, and the top executive search firms in New Jersey are instrumental in this process. These firms offer specialized services tailored to various industries, ensuring a perfect match between clients and candidates.