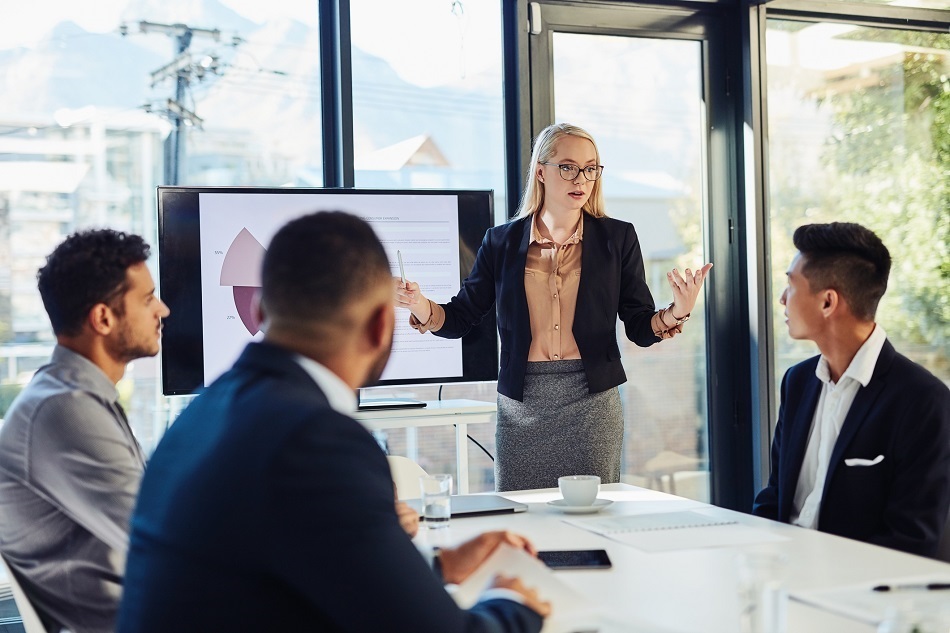 The medical device industry is constantly evolving, with new trends like the growing importance of data analytics, the rise of digital health, and the increasing demand for personalized medicine driving that change. In this dynamic landscape, it's critical for the CEO of a medical device company to have specific attributes that enable them to steer their company through challenges, capitalize on opportunities, and drive innovation in their field. Their expertise and aptitude are directly proportionate to the organization's potential for innovation and market leadership.
In addition to being a strategically-minded, strong leader with well-honed business acumen, a medical device executive needs a considerable amount of relevant technical expertise and a true passion for patient wellbeing. They have to be driven to responsibly and compliantly seek out innovation to solve health challenges while still managing a profitable business. They must strike a balance between what is good for a population of patients and what's in the company's best interest. This balance isn't always easy to find. For this reason, the CEO of a medical device company possesses several specific attributes that enable them to propel the company onward and upward.
Here are five core traits to look for in candidates when conducting a medical device executive search for your next CEO:
Technical expertise: As the leader responsible for shaping the trajectory of the company, a medical device CEO has a robust technical background that bridges the gap between scientific knowledge and leadership skills. They understand the technical ins and outs of medical devices and possess hands-on experience with them. At the same time, their scientific insight goes beyond surface-level understanding. This allows them to communicate effectively with R&D teams, recognize the medical and commercial potential of a product, and drive industry-leading breakthroughs. Because they're also fully up to date with the regulatory landscape, they know how to respond to changes in regulations in an agile manner, so the company always remains in compliance.
Business acumen: The CEO of a medical device company is experienced in the business side of the industry, which helps them drive profitability. They study market trends, customer preferences, and the competitive landscape to glean market insights that are critical to delivering value to stakeholders and customers. With their outstanding financial management skills, they ensure that all resources are allocated effectively. It's their responsibility to negotiate contracts with suppliers, distributors, and partners that are mutually beneficial, help the company advance, and facilitate sustainable business operations. In addition, as the face of the company, the CEO engages with potential and existing investors to communicate the company's vision, progress, and profitability.
Strategic thinking: Every competent CEO possesses the ability to think strategically. While being informed of the current landscape and business situation, they're able to look beyond immediate opportunities and challenges to anticipate market shifts and trends. This allows them to position the company to take advantage of exciting opportunities and address potential threats ahead of time. In all of this, they consider all applicable regulations and develop strategies that mitigate risk by ensuring their operations are always compliant. Furthermore, they're skilled at navigating the process of having their products approved for reimbursement by insurance providers, as insurance coverage significantly impacts market adoption and drives revenue.
Leadership skills: Strong leadership skills are essential for any successful medical device CEO. The CEO is responsible for translating the company's vision into action as well as communicating both the vision and the strategy to the rest of the organization. Their ability to win their people's trust is critical to this endeavor. They know how to create, manage, and inspire a cohesive team so everyone's aligned around the common goal. This enhances productivity and overall success. Moreover, building and nurturing relationships with key industry figures is second nature to them. These relationships can lead to partnerships, collaborations, and new business opportunities.
Passion for healthcare: An exceptional medical device CEO has a genuine passion for healthcare that drives them to make a positive impact in people's lives. They're committed to improving patient outcomes and enhancing healthcare, and this guides their every decision and action. With this mindset, they aim to develop and produce innovative, patient-centric solutions that address real healthcare challenges. Their dedication to excellence fuels their hard work and groundbreaking results. And because they strive for the highest standards, they ensure the company's products don't just meet but even exceed expectations so they improve patient health while simultaneously increasing revenue
Get Help With Your Medical Device Executive Search
A medical device CEO is an exceptional type of executive with a multi-faceted skill set. They're more than leaders and managers—they're visionaries who combine technical expertise, business acumen, strategic thinking, leadership skills, and an innate passion for healthcare to spearhead their company's growth and innovation in their field.
Because these individuals are few and far between, the best way to recruit them is by hiring an executive search firm that specializes in the medical device sector. An executive recruitment firm can provide all the resources you need—from an extended network of candidates to highly-efficient screening processes—to find the right CEO for your company.
Ready to Partner with an Industry Leader?
Cornerstone has built a targeted database of the most desirable candidates in the life sciences, pharmaceuticals, generics, and biotech industries. Whether you're searching for one critical hire or building out an entire office, we are here to help you save time and find the exact person you need for the role. Contact us today to connect with one of our partners.