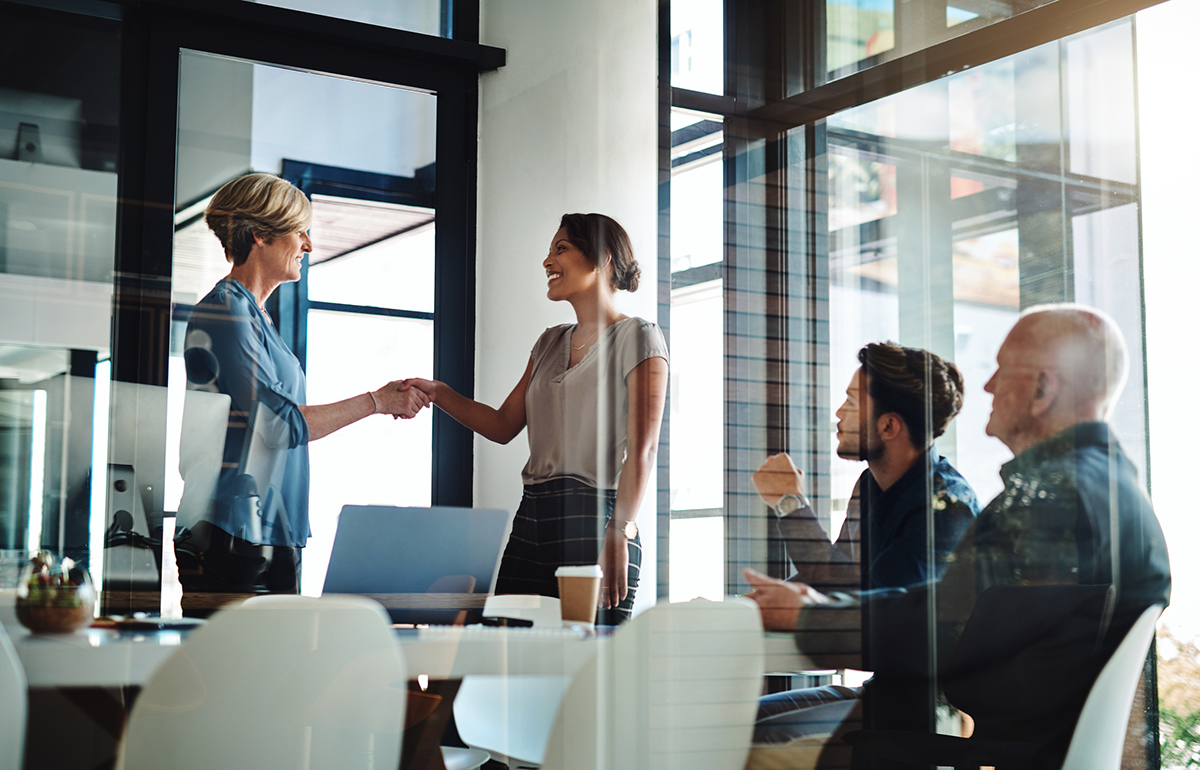 As the competition within the life sciences industry grows, many companies are looking to attract top executives to lead their organizations. But oftentimes, the real work doesn't begin until the right candidate has signed the contract.
The first few months of your new executive's tenure are critical—both for them and for your company. It can be challenging to determine how to accelerate the settling-in process to make the new hire productive and successful as soon as possible.
This is where an effective executive onboarding program can make all the difference. By preparing ahead of time what the executive needs to learn, take action on, and achieve, you can provide a structured ramping-up period that will set the stage for success. Keep the following checklist in mind.
1. Prepare a Welcome Package
Before the new executive starts, create a welcome package that includes everything they'll need in their new role. This will likely include orientation manuals, as well as documentation about company policies and procedures.
Create a welcome video from the CEO that highlights some of the most important things the new executive needs to know. In addition, assign a mentor or other seasoned employee to guide them through their first few months.
Depending on the situation, you might want to assign multiple employees as resources in specific functional areas.
2. Communicate the Company's Goals and Culture
Your new hire needs to fully understand your company's goals and organizational culture.
Before they start, your CHRO should communicate your mission to the new executive. Be transparent about your objectives, your unique selling points, and the challenges and opportunities that lie ahead. This will give them a good overview of your company's positioning in the business landscape.
It's also important to prepare them for integration into your company culture. Cultures vary widely from organization to organization, so it's essential to be clear about how things are done. For instance, is there a strict hierarchy or is there a flat structure? Is the work environment conventional or more laid back? How does the company view work-life balance? Who is the best person to go to with specific questions?
Familiarizing them with your company culture is an integral step in the onboarding process. Imagine the disconnect if the new hire came from a startup with a flat organizational structure where everyone wore multiple hats, but your company is an established business with dedicated teams and roles, as well as set processes for doing things. If you don't inform them how things work, they could easily get off on the wrong foot—and that could lead to all sorts of communication problems.
3. Introduce the Executive to Their Team and Key Stakeholders
It's advisable to help the new hire establish strong relationships within the company from the start. Begin by introducing them to the rest of the executive team. They'll most likely have spoken during the hiring process, but once the contract has been signed, the opportunities for meaningful discussions that can add value to your business strategy arise.
You should also schedule a meeting with the stakeholders the new hire will be working with most often. It's essential for everyone to understand the new executive's role, why they were selected, and what their addition to the executive team will mean for them.
Finally, introduce the new hire to their direct reports. Since they'll be working closely together, they should have the ability to interact easily so they can grow accustomed to any changes that might occur as a result of the change in leadership. This helps reduce friction and ensure a smooth transition.
4. Provide Access to Relevant Resources
Instruct your IT team to provide the new executive with whatever technology they request to do their job. In addition, make sure they have access to key systems like your ERP, CRM, financial system, and project management tools. If necessary, set up demos or training so they know how to use the software and where to find company data, financial information, and client information.  In addition, connect them with a point person in IT who can help them deal with any technological issues quickly and effectively.
5. Set Clear Objectives and Expectations
You should set a timeline with clear objectives for the executive onboarding process. This will not only help you assess how the new hire is acclimating and performing—it will also help them feel competent and valued.
On top of that, clarify your expectations for their tenure after onboarding. These should be aspirational but realistic. Include, at a minimum, the following critical areas:
A description of the new executive's responsibilities
Key performance indicators (KPIs) for each functional area the executive oversees, along with a timeline
Critical expectations regarding their collaboration with key stakeholders
Use the Executive Onboarding Checklist to Guarantee Success
The ultimate executive onboarding checklist for the life sciences industry is essential to ensuring your new hire is successful from the beginning of their tenure. Use it to create a robust onboarding program that helps them thrive and start delivering the desired results quickly. By doing so, your new executive will be able to contribute positively and fully to your organization from day one.