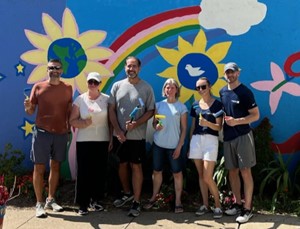 September 6, 2023 – Cornerstone Search Group had the pleasure of partnering with Caring Capital, an organization founded on the notion that team building and corporate social responsibility should go hand in hand, to spend the day giving back to our local community.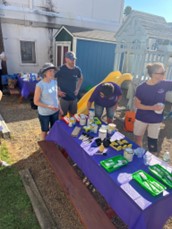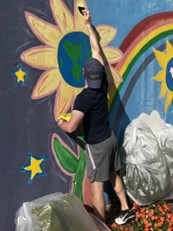 The Cornerstone team spent the morning at Deirdre's House, a non-profit in the heart of Morristown, New Jersey, dedicated to providing medical, forensic, and counseling services to child victims of abuse and/or neglect and for children who have witnessed violence. The Cornerstone team had the opportunity to update the outdoor mural spanning Deirdre's House's outdoor courtyard, one of the spaces set up to ensure a warm and welcoming environment for the clients they serve.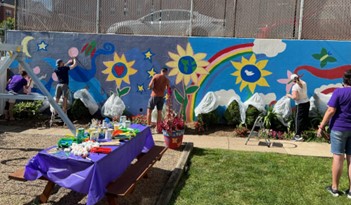 Beyond our service offerings as a Life Sciences Executive Search firm, the Cornerstone team maintains our steadfast 23-year commitment to giving back to our community. Such opportunities speak to what Cornerstone values most: people.